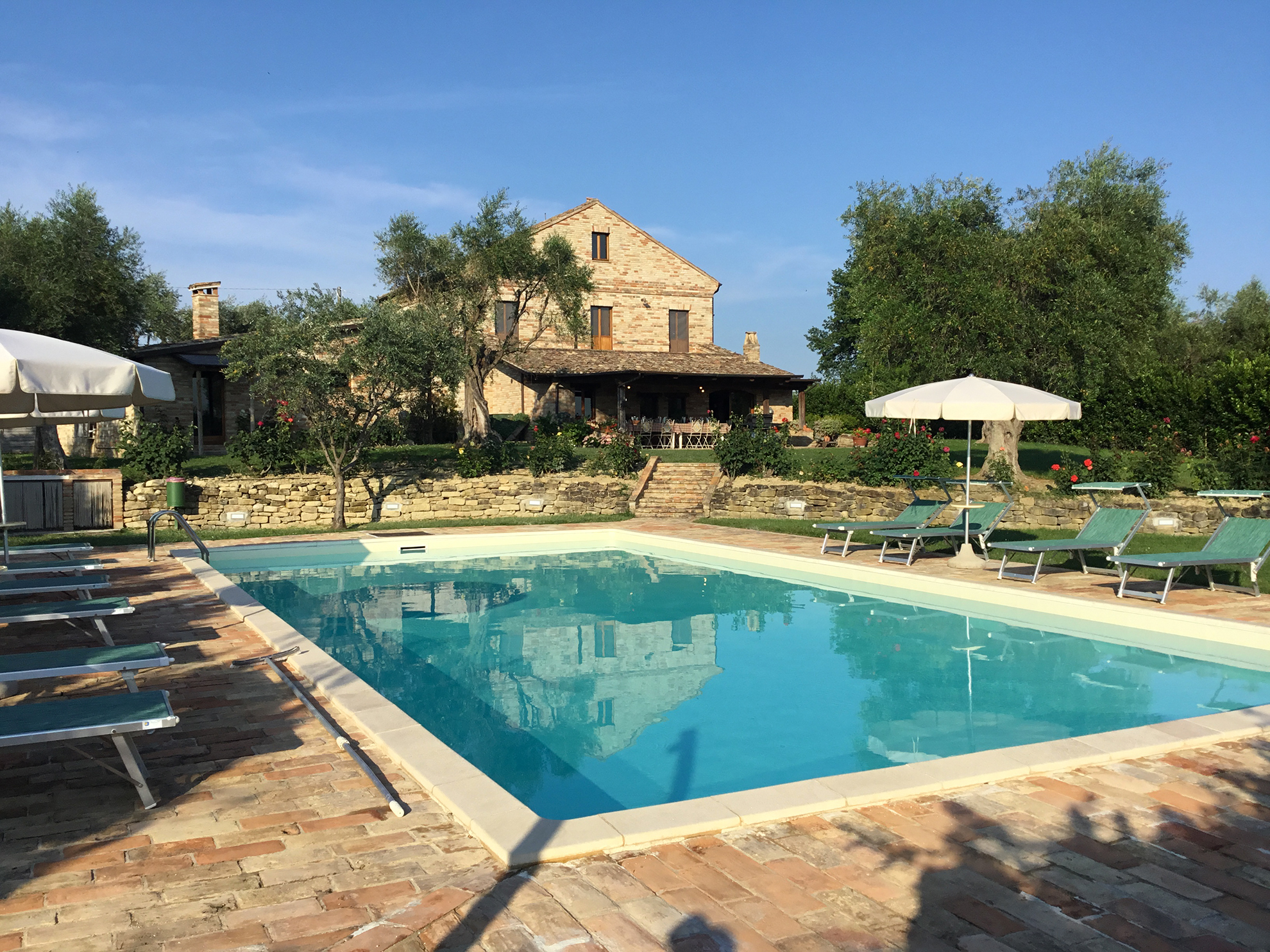 La Villa degli Ulivi - Holiday House
7 km from the sea and 30 minutes from the Monti Sibillini National Park.
contact us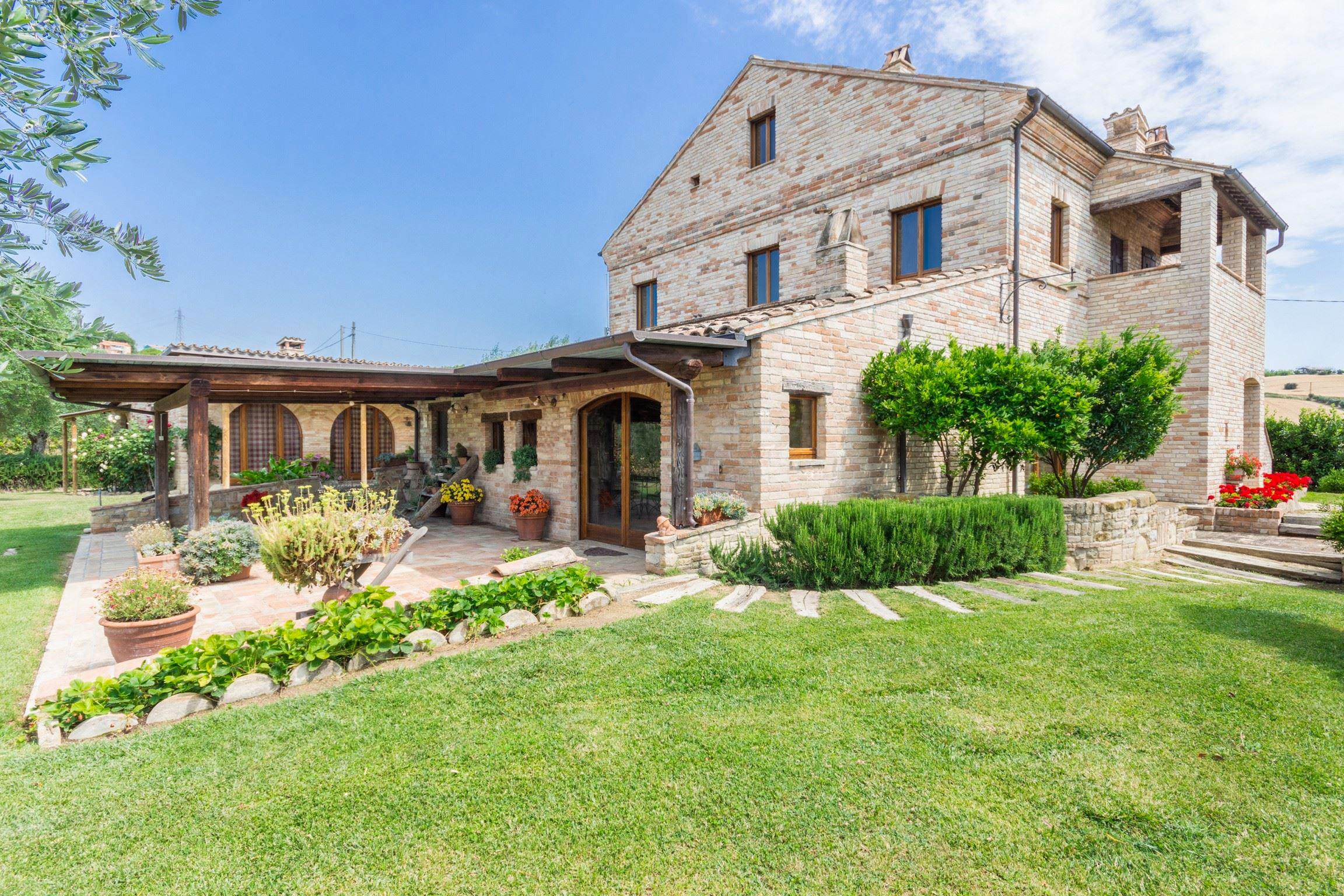 A quiet private garden
Located in open countryside, with a large garden and swimming pool.
contact us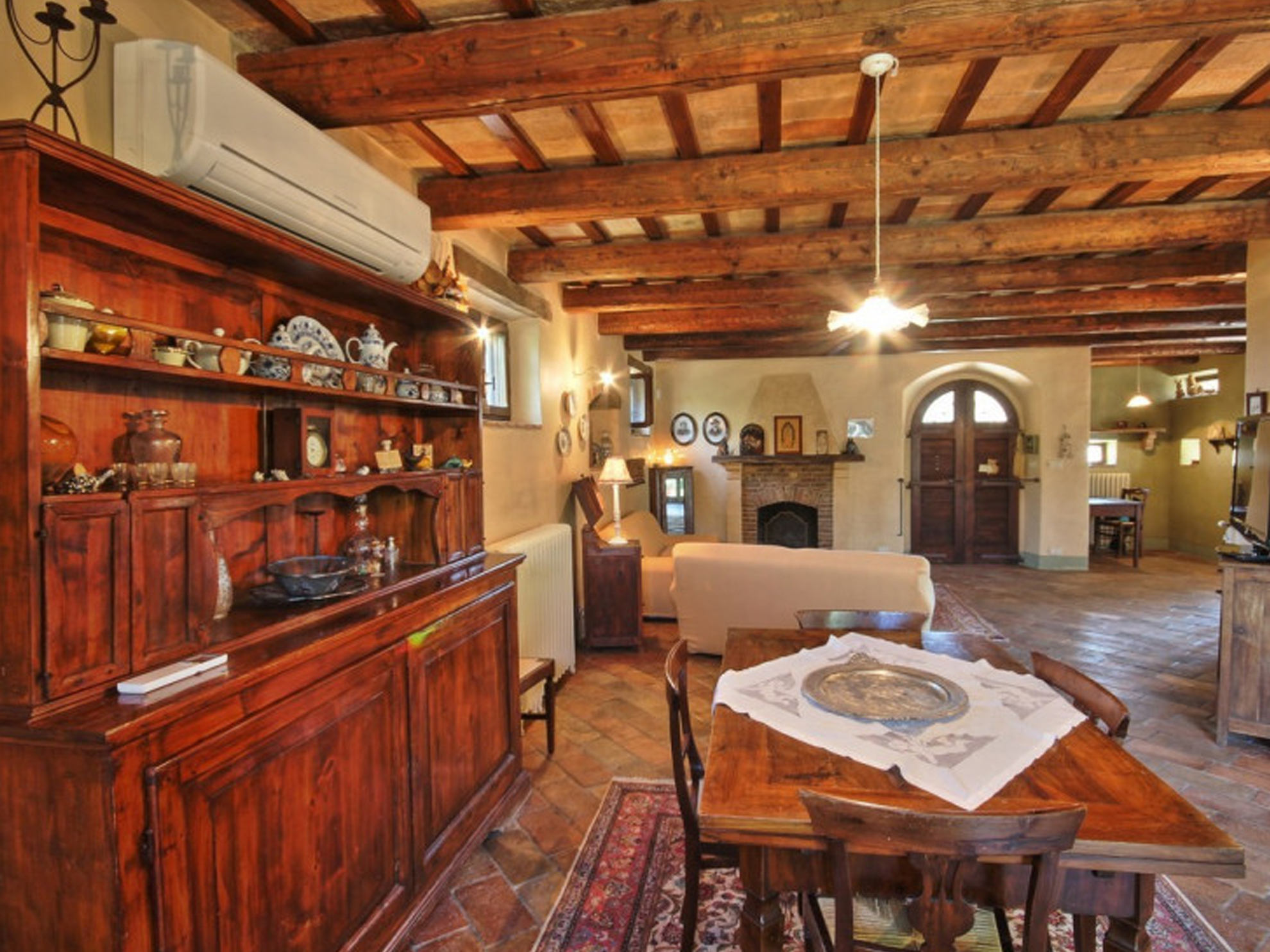 A delicious and intimate House
Furnished in typical Marche style with fully equipped kitchen - Ideal for families and groups.
contact us
Villa with pool on the Fermane hills
La Villa degli Ulivi is a delightful and intimate country farmhouse with swimming pool, equipped with every comfort while maintaining the typical rustic appearance of the Marche farmhouses. All this was possible thanks to a wise conservative restructuring that keeps alive the memory of an ancient and hospitable land.
The quiet hillside location in the open countryside, however, does not penalize the convenience of the services and the achievement with a few minutes drive of the main places of interest:
5 minutes: historic center of Fermo … Fermo, a city of aristocratic and secret beauty that enjoys a landscape that stretches between hills, plains and cliffs reaching a supreme harmony. City rich in art, history and culture.
10 minutes: Porto San Giorgio and Lido di Fermo seaside resorts with beautiful sandy beaches and numerous bars and restaurants, or Marina Palmense for lovers of the pebble beach.
15 minutes: footwear outlet where you can buy while saving. Wide choice of inexpensive, but quality brands, up to the most prestigious names from all over the world such as Prada, Tod's, Hogan, Nero Giardini, Paciotti, Fabi, Lory Blu and many, many more!
45 minutes: Monti Sibillini National Park also known as "Monti Azzurri", rich in trekking trails and mountain bike trails to discover this corner of paradise up close!
"…E che pensieri immensi,
che dolci sogni mi ispirò la vista
di quel lontano mar, quei monti azzurri,
che di qua scopro, e che varcare un giorno
io mi pensava, arcani mondi, arcana
felicità fingendo al viver mio! " 
(Giacomo Leopardi thus wrote about the Sibillini Mountains in The Memories)
Our hills are scattered with small towns and delightful villages where time seems to have stopped and the numerous itineraries are characterized by peculiar food and wine itineraries that will lead you to discover the excellence and delicacies of this rich territory.
So … "La Villa degli Ulivi", with its beautiful view of the Sibillini Mountains, is the ideal starting point for a holiday in the Marches, especially for those who love the sea, walks, art, culture, shopping and … good food.
"…e il naufragar m'è dolce in questo mare"
(Giacomo Leopardi ne L'infinito)
Main distances